Santorini Proposal Photography Tour of Moira and Maik on Oi Santorini village.
Maik had Choose a pictures place in Santorini on the blue dome church rooftop that had personal significance of both of them. Once we drive them there we had the photographer and vedographer ready, to take a picture of them together, and instead of posing, Maik drop down on one knee and proposal to Moira that she was so surprised and happy!!!
Maik had another surprised for Moira, when she reply back to him with a big " YES I WILL MARRIED YOU " both families with Moiras sister show up and a favorite love song start playing on recording music by the beautiful view of Santorini's caldera.  For a really personal touch, Maik ask the performers to incorporate his fiance's name into the lyrics.
After the propose the couple when on with photo shooting in some of the best Santorinis locations and we drive Moiras and Maik family to Pyrgos restaurant late lunch, once we finich with photo shooting we drove also the couple to Pyrgos restaurant where there families where waiting for them with a big smile
The happy proposal day in Santorini finish after 2 hours when we took Maik and Moira with the whole family from Pyrgos restaurant back to the Airport !!!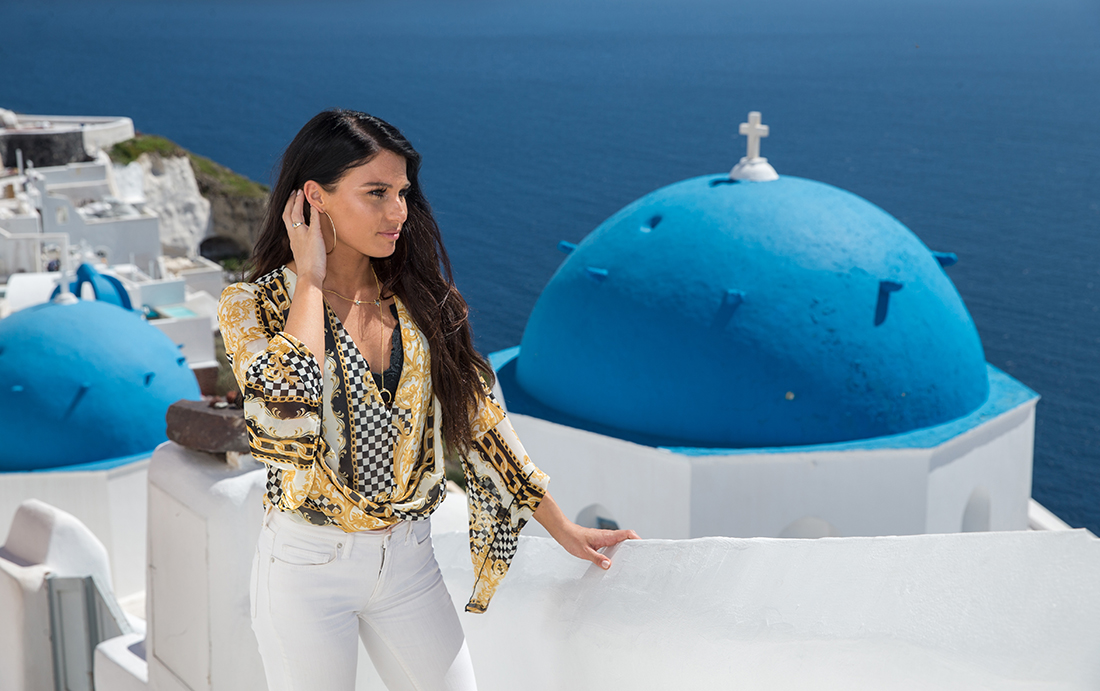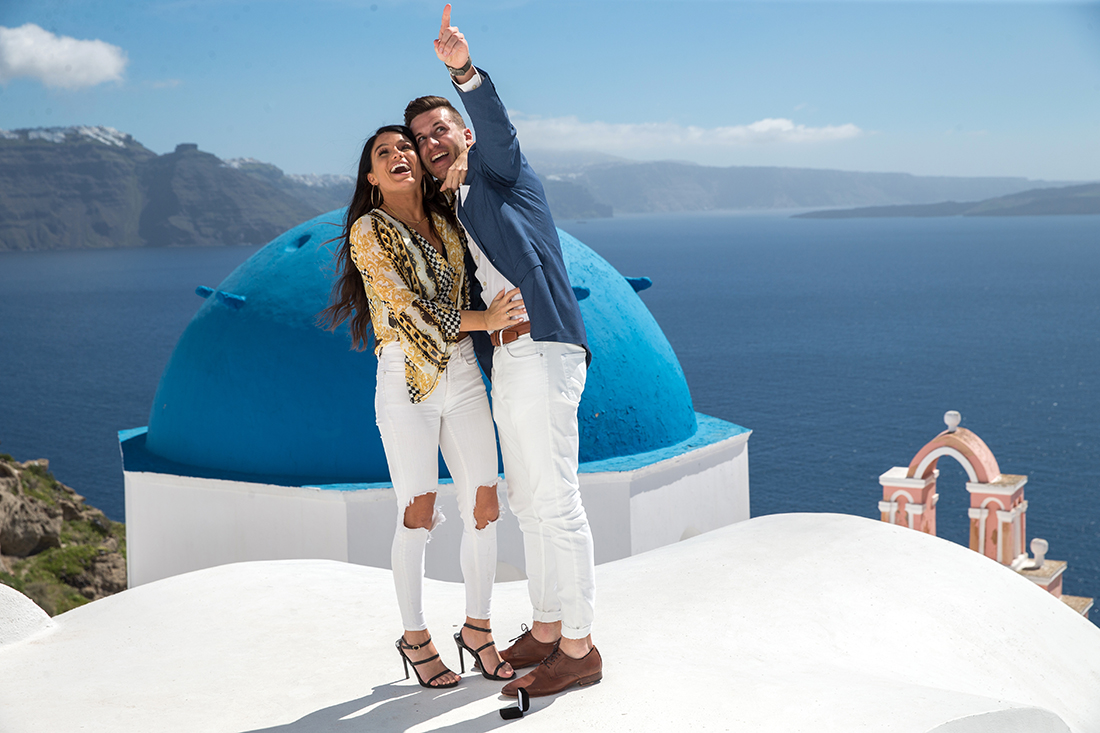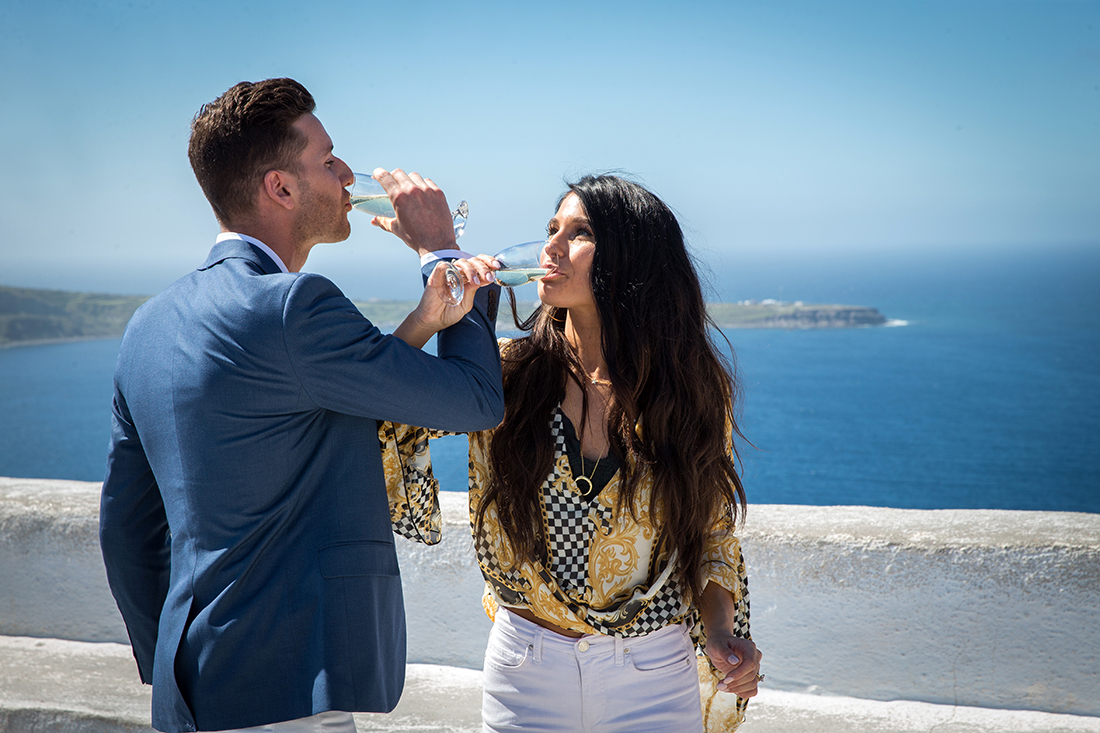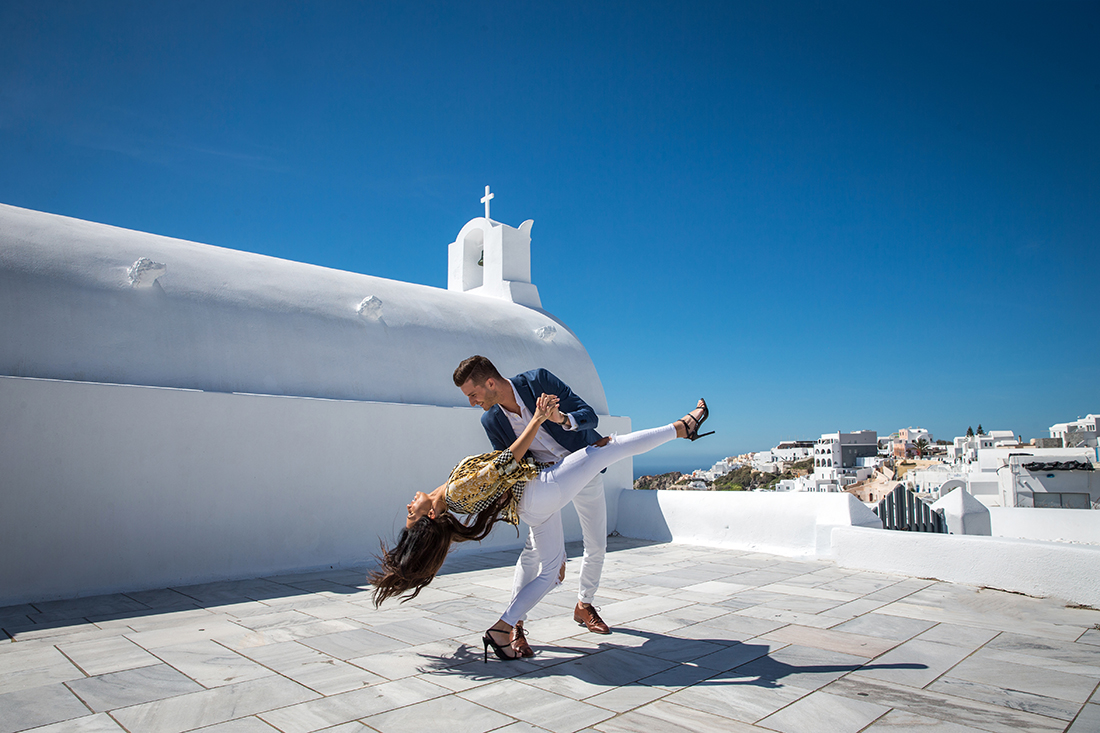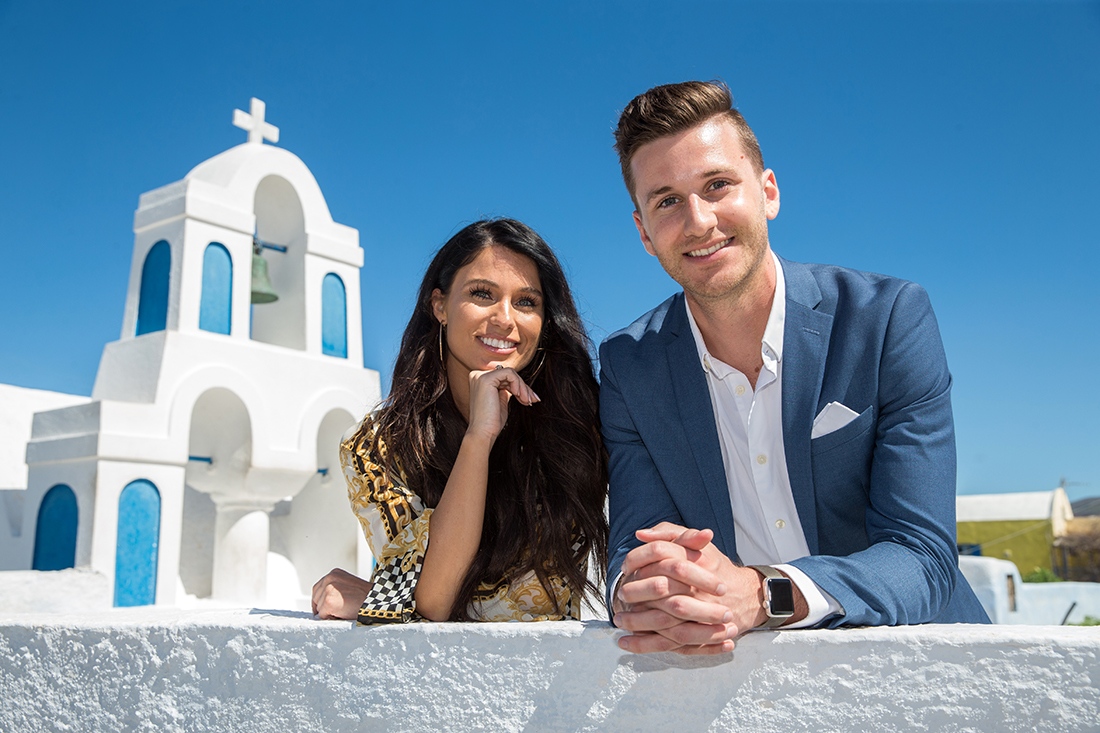 A happy proposal day in Santorini by Santorini photography tour team !
♦ Back to Santorini Photography tour page
Searches related to Santorini Proposal Photographer
Santorini proposal photographer on Yacht 
Santorini pre wedding Photographer
Santorini proposal photographer on board
How much a wedding in Santorini cost